- About the Company -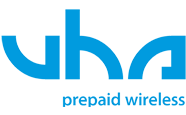 Company Name
VHA Prepaid Wireless
Industry
Cell phone units and accessories distributor
Website
www.vhacorp.com



- Customer Objective -
VHA's objectives were twofold. They wanted to be able to improve inventory management and be able to allocate more inventory to their best customers. They also wanted to get a better understanding of customer behaviors and see how that translated into performance and results.





"The Concentrus team challenged us to think beyond what we were doing at that moment and consider three factors: our customers, our business, and how we can remain flexible in a changeable market. They helped us configure NetSuite to validate allocation at the point of order entry based on business rules that we defined. Since implementing this tool, we've been able to allocate phones to the highest performing retail locations and increase the number of activations per door."
- Vincent Huang, President



Download the Full Success Story


- How Concentrus Helped -
Created a custom allocation tool within NetSuite that allows VHA to set aside more inventory for their top customers.


Helped VHA get a better understanding of customer buying behaviors and how that relates to their end result.


Easily manage a long list of serialized inventory from NetSuite.