NetSuite is the #1 cloud enterprise resource planning (ERP) solution for wholesale distributors because it allows them to run their entire business on a single, integrated platform. It cuts down the noise as well as the extra time and effort that comes with running multiple, disparate applications. By providing inventory management, e-commerce, accounting, fulfillment, and CRM in a single cloud ERP platform, NetSuite provides distributors with a 360-degree view of every part of your business in real-time so that you can make faster, more informed decisions and accelerate business growth.
Tens of thousands of wholesale distributors around the world are consolidating their business operations into NetSuite.
Benefits of NetSuite for Wholesale Distributors



Transform
Deliver a consistent shopping experience to your customers - no matter what channel they prefer.

Engage
Give customers instant access to your product information through ecommerce.

Modernize
Optimize your business processes so that you can better compete with larger competitors.
NetSuite for the Modern Wholesale Distributor
Complete the form below to access the full 8-page eBook. Read about common pain points of siloed systems and why Wholesale Distribution companies choose NetSuite.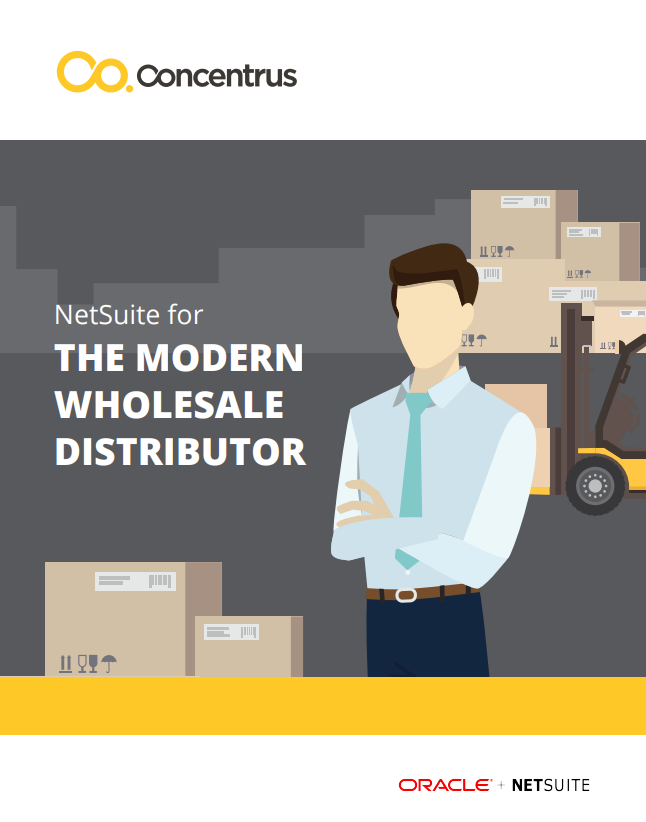 Key Features of NetSuite for Wholesale Distribution



Engage
Modernize how you reach and interact with your customers through omnichannel commerce.

Order
Accept, manage, and track customer orders from phone, online, offline, direct sales, EDI, and more - whichever your customers prefer.

Source
Get complete visibility and control over the procure-to-pay process to improve supplier relationships and forecasting.

Support
Close support tickets faster with full access to customer history and information.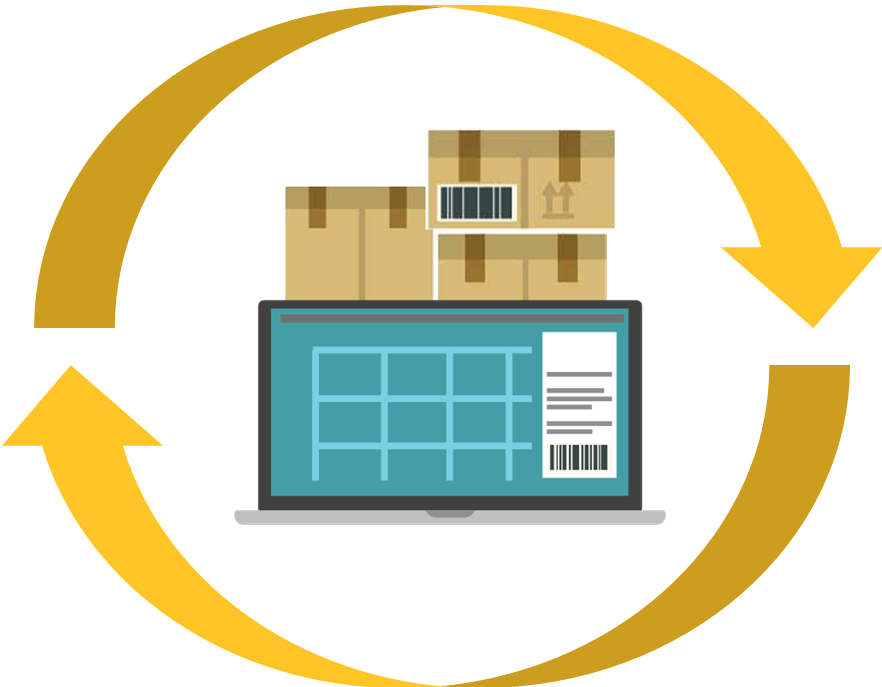 Warehouse
Prevent stock outs and overstocking with alerts and advanced inventory controls.

Sell
Manage your pipeline and pricing with unparalleled efficiency from lead to close.

Market
Reach new markets and amplify your marketing efforts with campaign management, marketing automation, and detailed reporting tools

Fulfill
Deliver products on time and on budget while minimizing shipping costs.