NetSuite is an integrated enterprise resource planning (ERP) system that helps wholesale distribution companies overcome common challenges such as:
Finance misery with close and audits
Lack of inventory visibility
Inconsistent customer support
Manual processes
Lack of visibility into the supply chain
Order inefficiency
and more...
Wholesale distributors around the world choose NetSuite because it consolidates all of their key business functions into a single data source.
Download the brochure below to see a breakdown of key challenges in the wholesale distribution industry, the impact it has to your business, and how NetSuite's cloud-based ERP solution can help you solve each of those problems.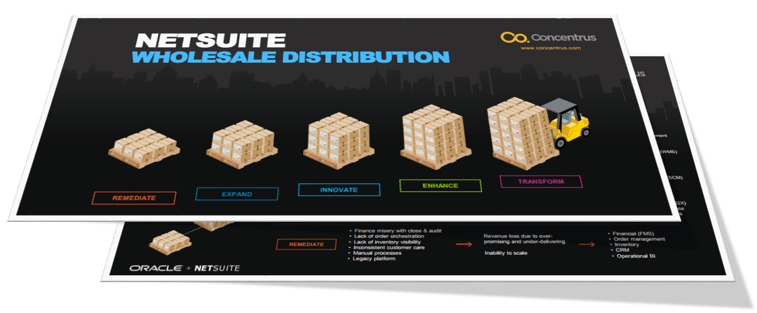 Want to learn more? Fill out the form and one of the NetSuite experts at Concentrus will contact you shortly.